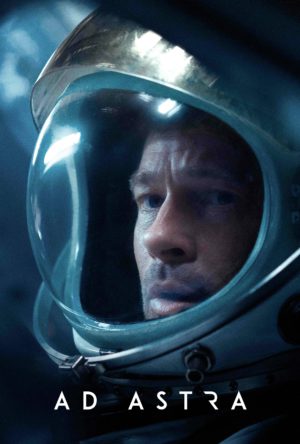 Ad Astra
PG-13
|

134 min.
Plot
An astronaut travels to the outer edges of the solar system to find his father and unravel a mystery that threatens the survival of our planet. He uncovers secrets which challenge the nature of human existence and our place in the cosmos.
Starring
Liv Tyler, Brad Pitt, Tommy Lee Jones, Donald Sutherland.
Age Policy
All R-Rated movies are intended for an older, adult audience.
Moviegoers under 17 must be accompanied by a parent or adult guardian.
For any R-Rated movie, children under the age of 6 will not be admitted after 6PM in an effort to create a more appealing atmosphere for our adult audiences.
Adult guardians are:
21 years of age (Id required) or more.
Required to attend the entire movie with the child.
Authorized by a parent to bring the child to an R-rated feature.
Ticket Prices
| | |
| --- | --- |
| Adult (weekend): | $8.00 |
| Adult (week day): | $7.50 |
| Seniors (60+) or Child (ages 3 to 11 ): | $5.75 |
| Military (with ID): | $5.75 |
| Matinee (before 6 PM): | $5.75 |
| Tuesday Family Night(all shows after 6 pm, excludes new releases): | $3.50 |
| 3D Upcharge: | $2.50 |